Crotty Insurance, founded in 1994, is a leading Irish commercial insurance broker. For over 20 years we have provided cost-effective, tailor-made insurance solutions and services to a broad range of business sectors, with strategic global partnerships delivering worldwide insurance services.
In 2020 Crotty Insurance became a part of the Brown Team, enhancing our strength in the insurance market, and giving us the ability to provide a seamless service to clients with UK exposures.
Crotty Insurance is a part of Brown & Brown, Inc. one of the world's largest insurance broking businesses.
Brown & Brown supports our business by providing access to strong insurance partnerships, enhanced insurance products, risk management resources, and the expertise of over 14000 insurance professionals worldwide. To find out more, visit www.bbrown.com/eu/
We make insurance solutions easy, offering you focused advice, great service and the very best of cover protection at the right price. Our experienced, approachable and knowledgeable teams are ready to guide and advise you.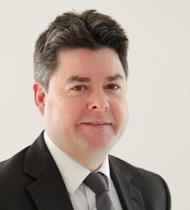 Eoin Greene | Chief Executive Officer
Eoin leads the Crotty team in providing and expanding insurance services to clients.
With over 30 years plus experience, Eoin has developed an in depth knowledge of particular business sectors and the insurance markets for these areas. Eoin has held senior positions in international broking houses. Eoin has particular specialty in Renewable Energy / Funds / Construction / Hospitality & Leisure / Health/Medical Devices/ Life Sciences.

Eoin is an Associate of the Chartered Insurance Institute and holds the designation "Chartered Insurance Practitioner".
Tel: 01 2908800
email:eoin@crottygroup.ie
Graham Devine | Executive Director
Graham has great technical insight and stewardship for the development of our staff.
Graham has worked in an insurance broking role with both international companies, and indigenous Irish brokers since 1990. Graham has 30 years' experience managing the insurance requirements of both multi national and owner-managed businesses. Graham has a particular focus on insurances for clients involved in the Food & Drink, Manufacturing & Distribution sectors along with clients involved in property portfolio management. Graham also specialises in providing Professional Indemnity, Directors & Officers Liability, Cyber & Employment Practices Liability cover to clients across all sectors.
Graham is an associate of the Chartered Insurance Institute and holds the designation "Chartered Insurance Broker". He is also a regular lecturer & examiner on various insurance related topics for the Insurance Institute of Ireland.
"We are problem solvers and our staff work in a team oriented environment to provide the professional service to our clients".
Finbarr Crotty | Executive Chairman
Finbarr founded Crotty in 1994 and has an active Chairman role in the company.
Finbarr has over 35 years plus experience across many sectors from construction to hospitality and is always available to Crotty Clients.
"Clients are central to everything we do as without our Clients we don't have a business".
Contact us
Call us on 01 2908800 or contact us for further information about our cover solutions and how we can meet your requirements